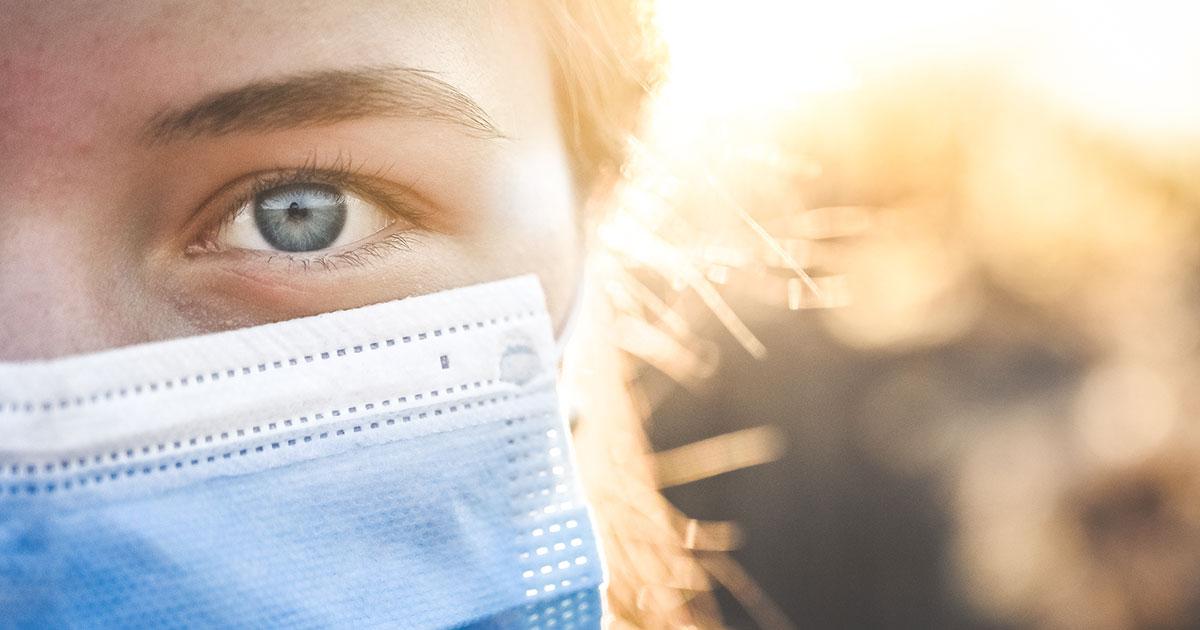 Light entrepreneur's unemployment security and benefits during COVID-19
Due to the Corona situation, some temporary changes were made regarding the unemployment security and these changes still apply in 2021. Both part-time and full-time entrepreneurs have easier access to unemployment security, regardless of the business form. As a light entrepreneur, unemployment security and its amount depend on whether you are considered a full-time or part-time entrepreneur. Read here what is light entrepreneur's unemployment security like and which benefits a light entrepreneur is entitled to during Covid-19.
Legislative changes continue in 2021
The increased protection part of the unemployment benefit is valid until 30th of September 2021.
Commuting and relocation allowance is available on facilitated terms until 30th of September 2021.
Until 30th of September 2021, work income will be mounted together in periods of 4 weeks or one month, even if the period includes days on which the applicant is not entitled to unemployment benefit.
The entrepreneur can report to Kela his or her changed income due to the Corona epidemic. The law will continue to be valid until September 30th, 2021.
A laid-off person can receive unemployment benefits, even while studying. The law would continue until December 31st, 2021.
An entrepreneur is currently allowed to earn 500 € a month without it reducing the amount of unemployment benefit. If the benefit is paid every four weeks, the protection part is 465 €. Due to the coronavirus epidemic, the protection part has been temporarily increased and the government has proposed to continue the increase.
Kela will announce the changes once the bills have been approved by Parliament. You can read more about the changes in the section Changes in Unemployment security for Employees and Entrepreneurs.
Entrepreneur eligible for labour market support
Kela can pay an entrepreneur labour market support until September 30th, 2021, if the business activity has suffered due to corona epidemic. More information about the labour market subsidy on Kela's webpage.
Full-time entrepreneur: Temporary right for labour market support
The Act on the Right of Entrepreneurs to Unemployment Security came into force on April 8th, 2020. Entrepreneurs may receive temporary labour market support due to the sudden and unexpected decline in demand caused by the coronavirus epidemic. The solution applies to all entrepreneurs, regardless of the form of business. The law has been extended until September 30th, 2021.
Temporary amendments to the legislation are valid until September 30th, 2021. Labour market support can be received from the day when the job search has been valid in TE services. The retroactive application period for unemployment benefits is 3 months.
Under what conditions does a light entrepreneur receive labour market support?
To receive labour market support, you must:
have ended full-time work as a light entrepreneur or
earn an income of less than EUR 1,089.67 per month from full-time light entrepreneurship
Termination of full-time employment or loss of income should be due to Corona virus epidemic. Receiving labor market support does not require the termination of business operations or the validity of YEL insurance.
How does a light entrepreneur apply for labour market support?
To receive labour market support, a person must register as a jobseeker with the Employment and Economic Development Office (TE Office) and the TE Office must issue a labour policy statement on their entitlement to labour market support to the Social Insurance Institution of Finland (Kela).
If the entrepreneur's job search has been valid and he or she has already received a decision on unemployment benefit during the first temporary change in the law, the entrepreneur must continue to act according to what has been agreed with the TE Office.
This is the process in short:
Register as an unemployed jobseeker and provide a statement of the termination of your full-time employment or decrease in income due to the Coronavirus epidemic. The quickest and easiest way to register as a jobseeker is to use the TE services' "Oma asiointi" online service. The online service is only available in Finnish and Swedish. The jobseeker must provide the TE Office with a statement about the business sector and how the serious infectious disease and the resulting restrictions and recommendations have caused the termination of full-time work. Alternatively, the jobseeker should provide the TE Office with a statement on the income from the business, and the decrease in income should be due to a serious infectious disease.

For the statement, you may need an assignment certificate prepared by us and your own written statement of what happened. You can request an assignment certificate from us. Due to an exceptional situation, we will deliver the assignment certificates faster than usual, you will receive the certificate no later than the next working day following your request.

The TE Office issues a labour policy statement to Kela on the right of a light entrepreneur to labour market support.
The light entrepreneur applies to Kela for labour market support. You can apply for the labour market support in Kela's online service.
Kela pays the labour market support to the light entrepreneur.
Please note that if you are a member of SYT fund (web page unfortunately only in Finnish and Swedish), the earnings-related daily allowance paid by the SYT will continue to be paid only for members of the fund who have ended their business activities.
Part-time entrepreneur: entitled to adjusted unemployment benefit
You only work occasionally as light entrepreneur
If you work only occasionally as a light entrepreneur, the TE office can determine that you are unemployed working part-time. Part-time work as a light entrepreneur does not prevent the payment of unemployment benefits. In these situations, unemployment benefits can be paid as adjusted benefit. This means that your income from business activities is considered in the amount of unemployment benefit. Income therefore reduces the benefit to some extent.
You are a student or laid-off and work as a part-time entrepreneur
If you are studying full-time or have been laid off from work and are invoicing as a light entrepreneur on a part-time basis, your studies and entrepreneurship will not prevent you from receiving unemployment benefits. KELA and the Unemployment Insurance Fund consider business income and student benefits when paying an adjusted unemployment benefit.

Starting from April 1st, 2020, a laid-off person has the right to unemployment benefit during lay-off even if they were engaged in business activities or studies. The amendment provides easier and quicker access to unemployment benefit to those who study or engage in business activities while laid off.

The payment of unemployment benefit to a person who has been laid off will still require that the person registers as a jobseeker at the TE Office. The obligation to accept work offered by the employer will continue during lay-off.

The TE Office will not investigate a refusal to accept work offered from the TE Office by a person laid off, or any negligence related to an employment plan or another similar plan or service.

The law is applied to those who were laid off starting from March 16th 2020 and after. The fixed term for the change has been continued until December 31st, 2021.
Infectious disease allowance
Kela compensates loss of earnings during quarantine. An YEL insured person may receive compensation for an infectious disease based on his YEL earnings, but also an uninsured person may be eligible if certain criteria are met. If you work while studying or work partially while unemployed, and you are forced to stay away from work due to an infectious disease, you may be eligible for infectious disease allowance.
Other useful links
From these links you will find more information on unemployment security and calculators for assessing basic daily allowance and labour market support.
Q&A's about the right for unemployment security for entrepreneurs | TEM
Information about the unemployment benefit | KELA
Information about the labour market support | KELA
Entrepreneurs' access to unemployment security and income support in a Corona situation | KELA


If you have any questions about your unemployment security or benefits in a Corona situation, we will help our light entrepreneurs in any way we can. You can contact our customer service.
Updated 17.6.2021. The 1st version of the article was published in the Spring 2020 when the Corona situation began. We monitor the situation and update the information as needed.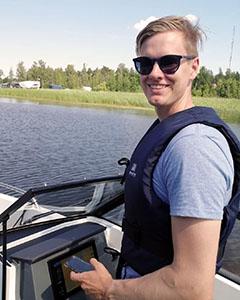 Author: Otto Michelsen
The author is Eezy Light Entrepreneurs Lawyer and Business Development Manager, who helps  of course Eezy Light Entrepreneurs' in dispute situations, but is especially happy to guide and help you draft a good contract.