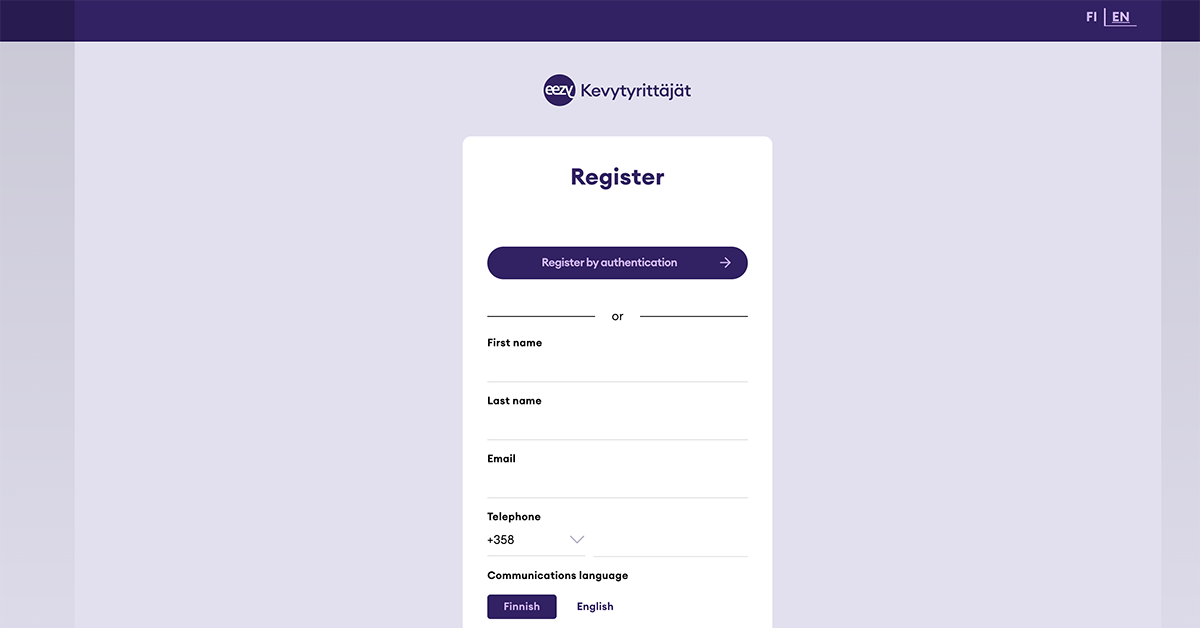 An improved version of our online service has now been released
An mproved version of the online service has been released on 21.6.2021. This new version takes a giant leap forward in usability and has been developed together with our users. In addition to a clearer and fresher look, a number of new features will be introduced to make your everyday life easier. Here's just a few examples:
With an automated guide, you can conveniently fill in the invoice step by step, making it easy to outline which information has already been filled in and what still needs to be completed.
Create invoices whenever you want and schedule their sending date: You can create your invoices in advance – by scheduling, your invoices leave and date for the time you choose.
A calmer color scheme, a more readable font and clearer icons make the online service easier to use.
Give us feedback
Tell us what you think: how it feels to register, make an invoice or follow your salary payments? We hope that you will give us feedback – we will continue to invest heavily in the development of our service! If you have acute questions when creating an invoice or filling out an expense breakdown, you can easily ask for advice via chat in the online service, we will assist in the chat according to our opening hours on weekdays from 8 am to 5 pm.
P.S The old extranet will close in August
If you are still using the old extranet, we warmly encourage you to try the new version during the Summer – our customer service will be happy to guide you here. The old extranet, which has operated alongside and in the background of the current online service during development work, will close on August 24th, 2021, and will not be in use any longer.