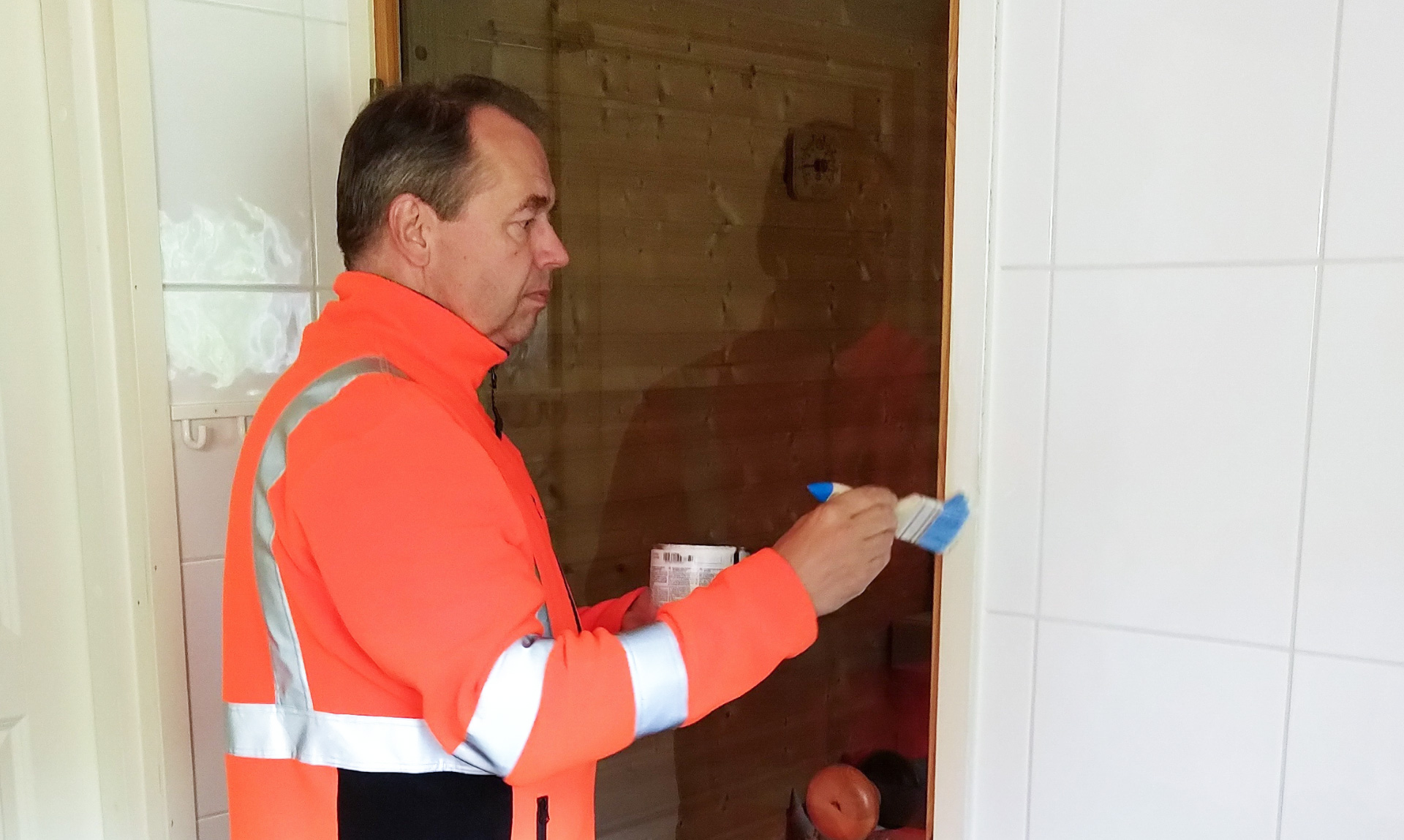 Light entrepreneurship gives Ari the freedom to work and choose work projects
Eezy's light entrepreneur Ari Pulakka carries out property and apartment renovations for both companies and private persons. Light entrepreneurship has provided the freedom to work and choose work projects. With the EezyPay payment service, it has been easy for Ari to get paid for the work he has done.
Independent work as a light entrepreneur
Ari Pulakka's journey as a light entrepreneur with Eezy began in May 2015, when Ari wanted more freedom and independence in his work as a construction and renovation professional. He considered a business name and a limited company, but also light entrepreneurship, which was relatively new in Finland. Ari did some research and contacted Eezy.
What is light entrepreneurship? Read more!
Flexibility and freedom to working
According to Ari, the best thing about working as a light entrepreneur is independence. Work and projects can be planned and executed quite independently. As a light entrepreneur, Ari can choose what kind of work he does, when and with whom. This was not nearly as easy in normal paid employment.
In addition, Ari does not have to commit to the usual working hours of the construction industry. Ari can choose to work shorter or longer days, including in the evenings and on weekends. This allows for flexibility according to personal needs as well as the needs of customers.
EezyPay facilitates payment transactions
Ari has used Eezy's EezyPay payment service to invoice for short-term renovation work lasting less than a day. Ari creates a payment link for the customer, and the customer can choose the payment option and even pay immediately. The EezyPay user experience has been positive.
One of the advantages of EezyPay is the speed of payment and receiving pay: the money moves from the customer to Eezy and from Eezy to Ari quickly when the payment is made. The feedback Ari has received from his customers on the use of EezyPay has also been positive.
Eezy protects the interests of light entrepreneurs
Ari's cooperation with Eezy has continued for a long time. During nearly eight years of cooperation, Ari has felt that Eezy acts in the best interests of its light entrepreneurs.
Based on his experience, Ari has also recommended Eezy to others. As a result, a couple of acquaintances have decided to become light entrepreneurs, for example, to carry out projects alongside other work or in retirement.