Card payments with Zettle
As an Eezy light entrepreneur you can receive card payments. For card payments, you need a card payment device, and when invoicing through Eezy, the payment terminal must be Zettle. Zettle works with Android and iOS phones and tablets.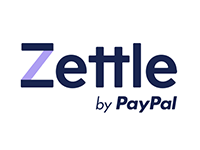 Here is how to get your Zettle payment terminal:
Register as an Eezy light entrepreneus
First buy an Zettle, for example from the Verkkokauppa online store
Once you have the device, send us the following information:

Your whole name
The email address to which we will send the invitation for your Zettle account. Please note that your email may not yet be enabled on Zettle.

Download the Zettle app to your phone or a tablet.
You will receive an invitation from us via your email, through which you can log in to the Zettle app. In this way, payments will be automatically routed to our account and our business ID and name will appear on the receipt.
Start using!
We will receive your payments from Zettle within 1-2 business days of receiving your payment. After that, we will pay your salary on the payday you have chosen. If you are interested in using Zettle, please let us know and we will help you get started.